Eventshttp://zaneshawneecaverns.net/news/wp-admin/post.php?post=2&action=edit
Zane Shawnee Caverns
Presents
2013 Summer Concert Series
RAIN OR SHINE THE SHOWS GO ON!
Call us at 937-592-9592
7092 SR 540 Bellefontaine, Ohio 43311
Need A Venue For Your Event?

Rent Ours!
We have openings for Weddings, Concerts, Parties, and any other outdoor events that you would like to have! 
Call For More Information
And Available Dates.
Office number is 937-592-9592
A Special Thanks To Our Corporate Sponsors:

If Your Interested In becoming One of Our Corporate Sponsors
Call 937-592-9592 And Leave a Message For Sequoya.
We Will Contact You On How We Can Promote Your Business
For Your Tax Deductible Donation & Sponsorship.
We Are a 501(C)(3)Entity.



6TH ANNUAL 2013
PEACE FEST
July 12th and 13th 2013
Classic Rock, Blues, Funk

FRIDAY MUSIC STARTS AT 2PM & SATURDAY AT  10:30AM.
INCLUDE
2 FREE NIGHTS CAMPING IN TENT CITY
BYOB NO GLASS BOTTLES

A DRUG FREE EVENT! ILLEGAL DRUGS ARE NOT WELCOME!

Parking is
FREE!
Firewood will be available for sale inside the event area.
Absolutely

NO

Carry In Firewood Due To The Emerald Ash Bore Restrictions.
IT'S THE LAW!

Price of tickets to be annouced
Promoter:
JACK LEWIS
Early Bird camping will be available with an additonal
$10 and your ticket. This is for tent city camping. Private sites available.
Better call and get your reservation early!
OCTOBER 2012
Haunted Caverns
Beware Haunted Caverns
Date and Times to be Announced
FUN FOR THE WHOLE FAMILY.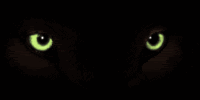 Fall Tribal Connections – date to be determined
2nd Shawnee Fall Powwow & Festival 
Saturday November 3rd, 2012
FROM:
Address or Intersection:
City:
State:
ZIP Code:
Country: